It's not a lot to look at right now, but it should be fairly cool when done.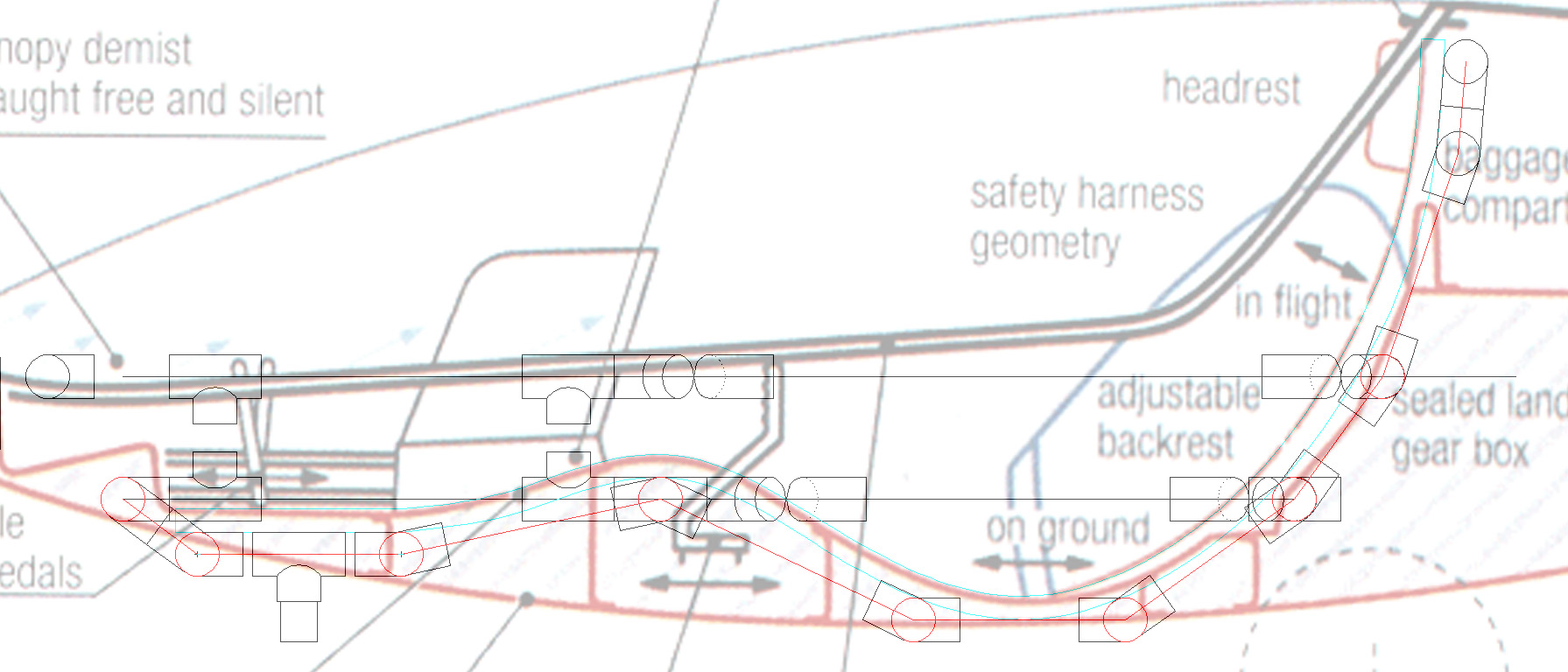 Based off of the DG-808 cockpit, it uses a twin-level perimeter frame made of 1 1/2" schedule 40 PVC pipes and fittings, with a seat frame made of the same.
Actual seat panels will be made of a nice plywood, probably birch or maple, attached to the PVC frame, with the seating surface done in neoprene. Seat cushion will be a dual layer Comfor memory foam (or similar) sandwich in a breathable fabric cover.
Flight control system will be a G940, with the main flight stick in the HOTAS configuration, with options to relocate the stick to the center by detaching the stick from the base, placing the base below the seat, and using an extended parallelogram bar as a new mount for the stick. I might try to find a way to fab up a glider-style pedal box and move the G940 pedals to the area under the knees, hooking the pedals up with pulleys and wires.
Arm rests (which hold the flight controls) will be the same basic construction as the seat panels, with a layer of neoprene foam and a fabric cover, making them suitable for use as a mousepad. A retractible cross-seat keyboard holder is also in the works, as is a mounting pylon for my TrackIR camera.
Display is just going to be my old 60" rear projection 1080p DLP. I'd like to upgrade to a multi-projector setup at some point so I'm designing a projector frame into the seat back, but that's not on the menu for a while. A cross-bar above the knees will support a 10" LCD for instruments and desktop control.