I've created a set of higher contrast reflective gauges for the LS10, also darkened the cockpit texture slightly.
Will attach the texture files below for anyone that wants to give them a go.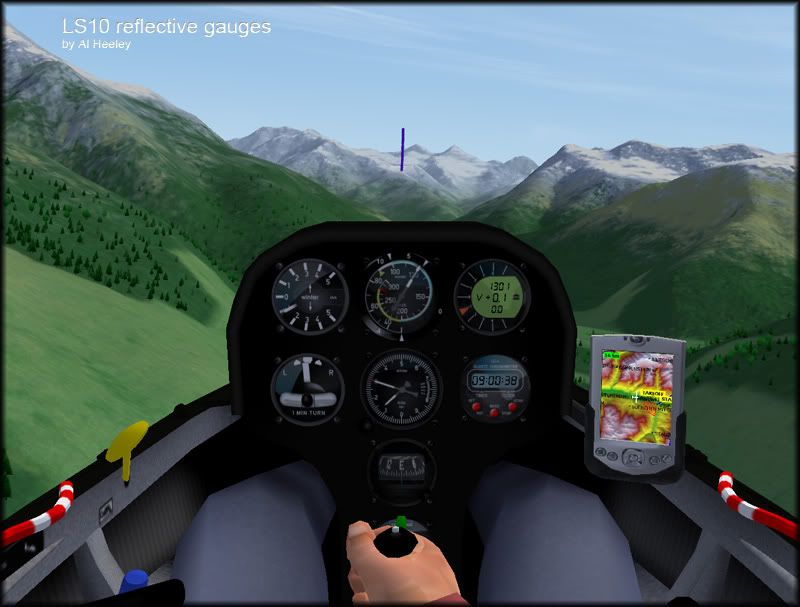 Should work same for all the LS sailplanes, but remember to make a backup of any of your own gauge files first, then unpack the two rar files into your planes/ls10/gauges folder.