Hi all,
The CondorSim.fr servers have been online for several years and everyday new tasks are proposed:
Afternoon (15H30 UTC on "FR07"&"FR08" servers)
Evening (18H30 UTC on "FR09" server and 21h00 (Paris Time) and a bit later on "FR10", "FR11", "FR12" & "FR13" servers)
Maybe you fly them casually or regularly.
Those same servers were used for the following CondorSim.fr competitions:
Coupe ASK13, edition 1, 2, 3 and 4
Glider Spring Cup
Sky Battle Cups 2010, 2012, 2013 (SBC2010, SBC2012, SBC2013)
Alpine Cup (AC2011)
Sky Battle 24/24
DragonFly I and II
Glider in Patrol I & II (GinP)
Spring Battle Cup Ed.1 (SpBC1)
During normal operations, one dedicated server is used and for the big competitions we rent a second server as a backup.
The cost has been mostly financed by the French community over the past years.
If you appreciate our daily tasks and/or competitions we would greatly appreciate your participation. Donations can be made using a PayPal account or Visa/Mastercard card (even if you don't own a PayPal account).
On the donation form click on the "+" sign
That will open a field and please state your Competition Number (CN) and forum nickname.
That will allow us to identify your donation.
Also please note that unless you state otherwise, confirmations of donations will be made in this topic (and not by email).
Thanks in advance for your donation.
Click on this banner to donate!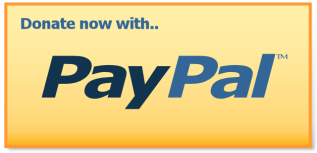 Appendix
AC2011 ServerList

AC2011 Technical infrastructure